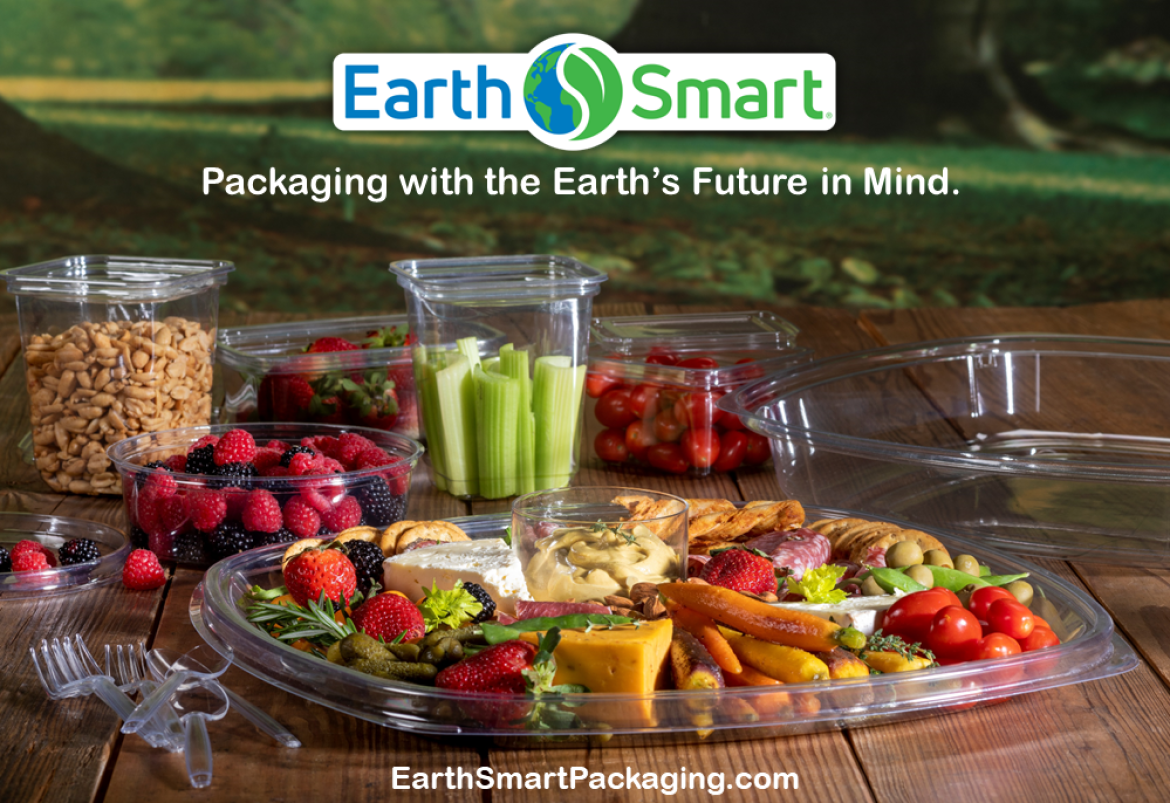 D&W Fine Pack Launches (Unveils) Earth Smart® Eco-friendly Food Packaging Line
Wood Dale, Illinois – D&W Fine Pack LLC, a food packaging solutions innovator, has announced it has launched Earth Smart®, a diverse new collection of packaging products which harmonize sustainability profiles with the convenience that consumers demand.
These packaging items, showcased at D&W's new website, earthsmartpackaging.com, feature materials and production technologies that lessen environmental impact – throughout the product's life cycle.
"The breadth of Earth-friendly features in these product offerings is truly tremendous," states Gary Rehwinkel, D&W Fine Pack CEO and President.
"With Earth Smart®, sustainability isn't a buzzword. It's built into the DNA of these products, so consumers can enjoy their meal selections and feel good about its packaging."
To achieve its sustainability credentials, Earth Smart® packaging draws from six key material and process characteristics: recycled content, bio-based content, compostability, recyclability, reduced environmental impact, and free of intentionally added PFA's (per-and polyfluoroalkyl substances).
Earth Smart packaging consists of five groups:
1) Bioresin rigid containers for warm and cold food applications: they're made from cellulose acetate, containing certified recycled content otherwise destined for landfills. They are recyclable and free of PFA's. Industrial compostability certification is expected soon.
2) Bioresin straws are made of the same materials as the bioresin rigid containers. These straws are certified home and industrially compostable.  They offer greater clarity than comparable bioresin straws.
3) Molded pulp containers, bowls, and plates, made with natural fibers and bamboo bagasse, are microwavable and refrigerator safe. They are recyclable and free of intentionally added PFA's.
4) Mineral-filled polypropylene (PP) hinged containers, made with natural minerals that reduce plastic content while maintaining rigidity. Refrigerator-safe and microwaveable, so they're ideal for hot foods. They're also recyclable, as well as top-rack dishwasher safe – so they're reusable.
5) Post-consumer recycled PET containers. D&W's new state-of-the-art technology adds the capability to produce containers with up to 100% post-consumer PET (polyethylene terephthalate) with near-virgin clarity. This is available for the company's entire line of PET products.
D&W Fine Pack LLC, headquartered in Wood Dale, Illinois is a leader in food packaging and foodservice disposables, providing a broad range of single-use containers, tableware, cutlery, straws, and meal kits. As a leader in sustainable development, D&W promotes eco-friendly packaging using renewable resources.
CONTACT: Annie Ham, Director of Marketing
D&W Fine Pack LLC
1372 North Old Laurens Road
Fountain Inn, SC 29644
annie.ham@dwfp.com
(843) 409-7638