Products that Add Excitement to Every Dining Moment
D&W Fine Pack helps restaurants and chains create a bold statement with a perfect pairing of food and presentation that will tantalize and excite customers. Innovative product designs and styles optimize your food's appetite appeal and control portion size while adding value, convenience and versatility. Plus, a broad selection of lid sizes and styles provide ease of use and carry-out convenience.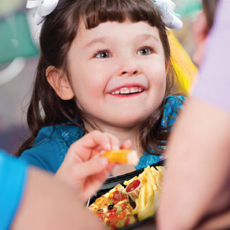 Products with the Right Features for Catering Success
From plates and trays to serving bowls and cutlery, D&W Fine Pack has what caterers demand to make every function an impressive, effortless event. An extensive catering collection brings variety, flair and dependability to the table. Featuring a wide-ranging array of designs, shapes and colors, our catering line combines culinary presentation with superior strength, high-end performance capabilities and convenient portability.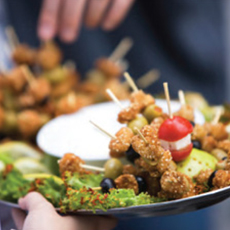 Products with Integrity for Hospitals and Healthcare
Safety, sanitation and functionality are designed into D&W Fine Pack's packaging solutions for healthcare facilities. Dietary kits, specialty items and foodservice products deliver the convenience, cost-effectiveness and performance required to streamline operations, satisfy patients and enhance service – whether it's in the hospital room, cafeteria, waiting areas or onsite grab-and-go stations. A full line of sustainable selections promotes an even healthier environment for everyone.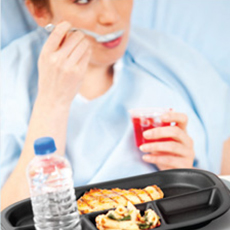 Products that Perform for Business and Industry
For businesses with onsite meal service, D&W Fine Pack offers a large inventory of products tailored to a variety of foodservice applications in the cafeteria, office, breakroom or vending area. Everything from dinnerware to cutlery and containers used to serve up meals and snacks quickly and efficiently for sit-down or on-the-go dining. And our space-saving case counts and cartons are designed to fit perfectly in limited storage areas.