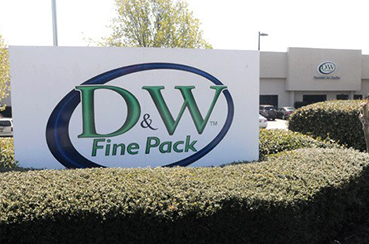 D&W Fine Pack Continues Modernization of South Carolina Facility
WOOD DALE, Ill., July 25, 2018 – D&W Fine Pack, a leader in foodservice packaging, is investing in excess of $8 million to further modernize its straw, cutlery and kitting operations, located in Fountain Inn, S.C. The improvements are part of an ongoing commitment to produce the most innovative, cost-effective product offerings to support stock and custom applications in the marketplace.
The country's largest straw manufacturer is modifying its 650,000-square-foot plant to meet growing demand for utensils and straws within the foodservice industry. "By incorporating state-of-the art technology and automation at each phase of our operations, we can provide greater capabilities, efficiencies and flexibility to customize our products and develop highly advanced packaging solutions for our customers," states Keith Dunlap, Senior Vice President of Sales and Marketing.
With the addition of three new injection molding machines and equipment from other D&W facilities, the company has increased production levels and deliverables. Several new automation engineers have been hired to design more efficient machinery and systems to streamline manufacturing processes and address workforce constraints. Furthermore, the team of engineers is focused on developing new and exclusive packaging materials and designs to help customers build their brands and businesses.
About D&W Fine Pack
D&W Fine Pack, a Mid Oaks investment portfolio company, is among the largest foodservice packaging firms in North America. The company continues to expand, providing a broad range of solutions in single-use containers, tableware, cutlery, straws and meal kits. As a committed leader in sustainability, D&W promotes eco-friendly packaging using renewable resources. For more information, visit the company's website at www.dwfinepack.com.