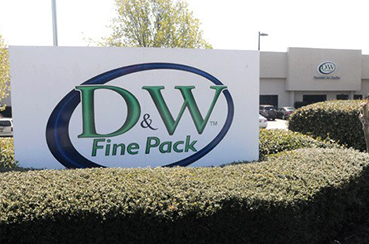 D&W Fine Pack Appoints New Manufacturing, Sales Professionals
WOOD DALE, Ill., Oct. 24, 2018 – D&W Fine Pack, a leader in foodservice packaging, announces the addition of several new associates to its team of professional experts in manufacturing operations and sales.
Two new leaders appointed to the operations team are Plant Managers Robert Braun and Robin Guerin. Braun is responsible for operations at D&W's Elk Grove Village, Ill., facility. He brings to the position proven qualifications, including a 15-year background in food-packaging thermoforming and extrusion, two decades of injection-molding experience within the consumer products industry, and an engineering degree from the University of Illinois and an MBA from Northern Illinois University. Guerin will manage D&W's manufacturing plant in Fountain Inn, S.C. She will apply her previous lean manufacturing approach and injection-molding experience within the consumer goods and automotive industries to further advance D&W's production processes and efficiencies. Guerin earned a Bachelor of Science degree in Industrial Distribution (integrating both engineering and management disciplines) from Clarkson University and a master's degree in Manufacturing Management and Leadership from Rochester Institute of Technology.
Additionally, two accomplished sales managers have joined D&W's sales team to help customers meet their current and future packaging needs. Joseph Keating has been named National Account Manager primarily focused in the Northeast and Texas markets. Keating has a strong background in the grocery/food service industry and will manage key grocery/processor accounts. Mark Poelzl has 31 years of industry experience at Bunzl selling food packaging, including D&W products. As Regional Sales Manager, he will represent D&W's distribution team in the central region.
"D&W Fine Pack welcomes these highly qualified individuals to our management team," states Keith Maib, President/CEO of D&W Fine Pack. "Robert, Robin, Joseph and Mark have demonstrated the talent and dedication that will greatly enhance our core mission to be great, produce quality products, create a national footprint and be the supplier of choice to our customers."