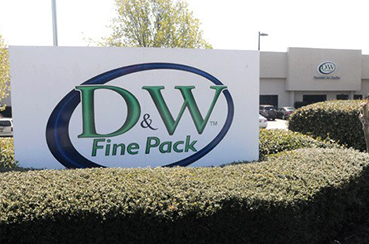 D&W Fine Pack Announces New Plan for Manufacturing Optimization
D&W Fine Pack is announcing plans to further optimize manufacturing operations by consolidating our San Bernardino, CA manufacturing facility into a sister plant located in Fort Wayne, IN, by year end. Our San Bernardino warehouse will remain in place to assure that all customers will continue to be serviced without disruption or change to our existing high service levels.
Following several acquisitions, this consolidation is part of an ongoing asset optimization plan that we have been implementing for the last two years. The rising cost of manufacturing in California combined with a shift in market dynamics for single-use disposable packaging were factors we considered in making our decision to consolidate these operations.
As part of this consolidation, we estimate we will hire an additional [100] employees in our Fort Wayne operations. In addition to the San Bernardino Plant Manager accepting a key role in Fort Wayne, other San Bernardino manufacturing and administrative employees will be given the opportunity to relocate to fill certain positions in Fort Wayne.
The optimized manufacturing in Fort Wayne combined with our continued focus on customer service and distribution in California will position us for strong, sustainable growth with our Western region customers and will allow us to better address the ever-changing needs within the food service and grocery processor markets.
While this was not an easy decision, we are confident it is the right move for us long term. Our consolidation plan positions us to adjust our capabilities and meet the developing needs of our customers. Our continued productivity improvement, along with the footprint optimization across our manufacturing network will pave the way for a focus on investments in new product development and automation as well as streamline our world class manufacturing operations.
—
Contact: Fran Rizzo
Phone: 864-409-4468
Email: frizzo@dwfinepack.com